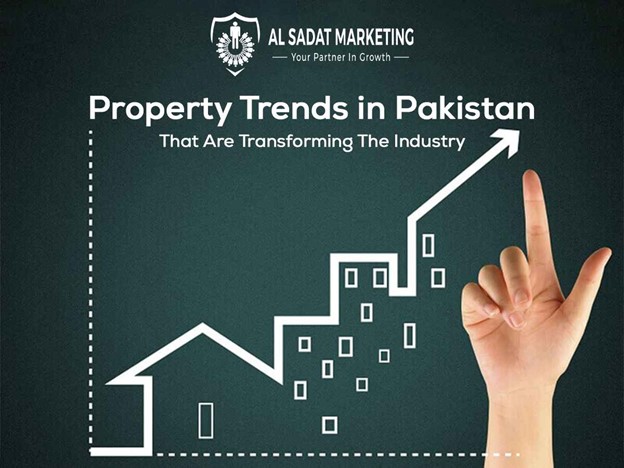 Despite the inflation or pandemic, one thing that never goes out of demand is real estate property or housing. However, the real estate market in Pakistan is transforming, with so many exciting new home projects being launched by famous builders and developers across the country, attracting both domestic and international investors.
In keeping with this approach, the country is focusing on sustainable urban development, and the government has proposed the notion of vertical cities. The idea is to build high-rise infrastructure that takes up the least amount of area in overcrowded cities while simultaneously preserving the environment.
In Pakistan, real estate trends are shifting toward carefully planned housing societies that provide a luxurious living experience on a budget while simultaneously encouraging sustainable behaviors.
Moreover, people also prefer to live in high-rise buildings preferring apartment life over big houses as it is more affordable, requires less maintenance and is more trendy these days.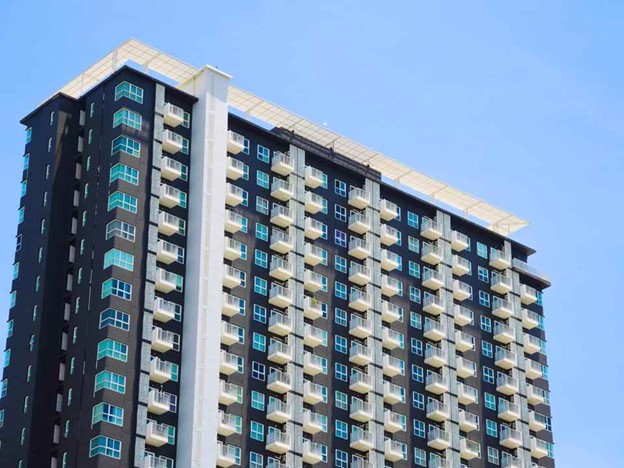 High-rise Buildings
Various high-rise building also known as skyscrapers are currently being built in Islamabad, Lahore, and Karachi as a result of updated guidelines released by development authorities in all three cities that favor the construction of high-rise buildings.
Engineers, architects, and other development and construction professionals will benefit from this opportunity, as high-rise buildings necessitate knowledge and well-thought-out design blueprints.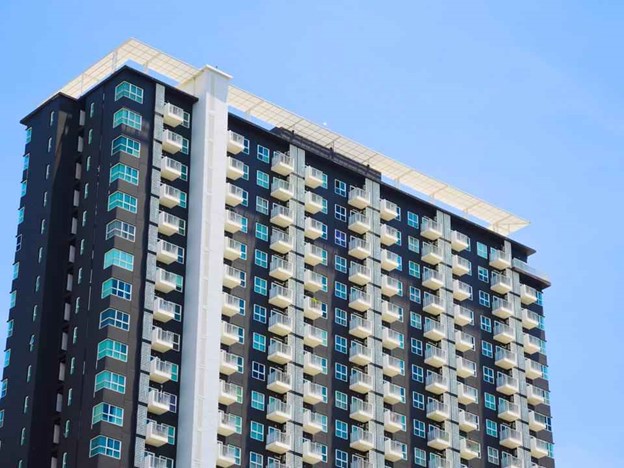 These skyscrapers are particularly popular among millennial, who prefer to live in apartments rather than houses since they are more economical and easier to maintain.
Mixed-use Developments
Residential, commercial, and, in some cases, corporate properties are all merged to form a mixed-use community, which is a new trend in Pakistan. This is gaining popularity because to the convenience of having facilities, entertainment, shopping, and workplaces all in one location.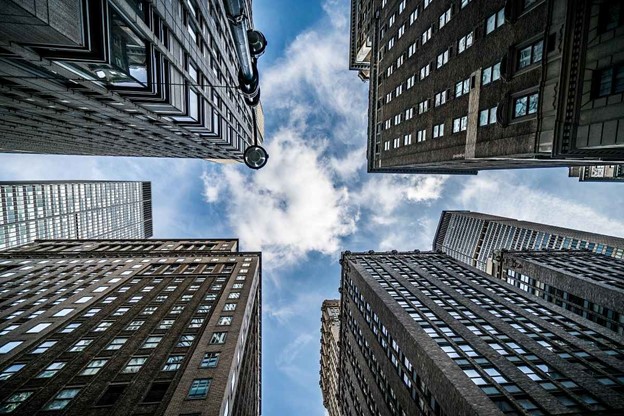 Customers with increasingly busy everyday lives are drawn to the design because of its convenience.
Eco-friendly developments
In Pakistani real estate, vertical skyscrapers and environmentally friendly developments are currently prominent. People are becoming more concerned about the environment and sustainability as global knowledge grows.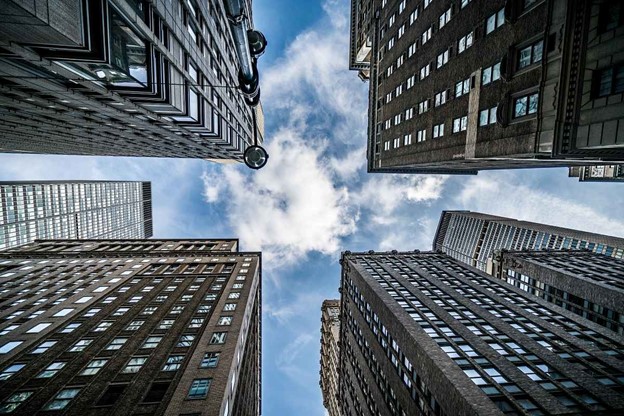 As a result, architects and developers are now using environmentally friendly materials and architecture to build structures. Vertical and mixed-use projects are gaining popularity in Pakistan since they utilize less material and cause less deforestation.
Gated Communities
The establishment of Bahria Towns and DHAs across Pakistan's cities sparked the popularity of gated communities. Almost every new housing society now under construction is now a gated community.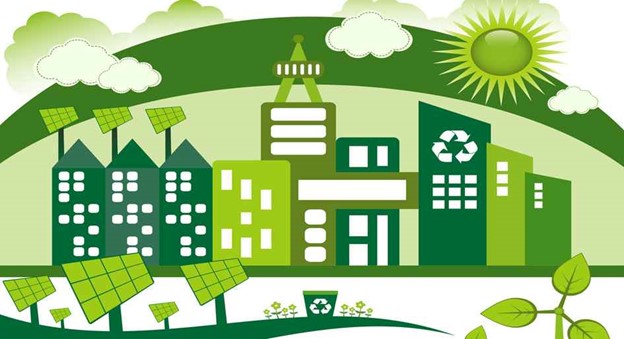 The protection and safety provided by authorized employees around the clock is one of the most enticing aspects of a gated community. Furthermore, because these communities are so well-planned, many recreational activities, as well as facilities like schools, gyms, parks, libraries, retail plazas, and restaurants, are conveniently located near the residential areas.
Low-cost Housing
Prime Minister Imran Khan launched the Naya Pakistan Housing Project (NPHP) to address the mismatch between Pakistan's expanding population and housing deficit. The government intends to build five million housing units as part of this project, which will provide affordable housing to poor to middle-income households.
Furthermore, a prefabricated house facility has been created to supply housing units for this project. These housing units will be built at a factory and then transported to the desired location. Mr. Zaigham Mehmood Rizvi, the NPHP's chairperson, has also claimed that international contractors from Saudi Arabia, Turkey, Qatar, and China are interested in participating in this project.
This is advantageous because the government's goal will need the employment of cutting-edge technologies owned by large-scale enterprises.
Villa style Houses
Villa-style homes are becoming increasingly popular, and many up-and-coming housing developments have included such amenities in their master plans. These residences provide residents a luxurious and extravagant living experience without breaking the budget.
These residences include spacious floor plans and modern finishes, as well as superb facilities and amenities. As a result, Villas are one of the most sought-after and wanted homes today, because luxury has never been so accessible.
Serviced Apartments
Many renowned hotels in Pakistan are building hotel-style apartments that will offer completely furnished lodgings as well as first-class round-the-clock amenities such as concierge service, room service, valet parking, and housekeeping.
The perfect combination of a residential apartment and a hotel is one of Pakistan's most popular real estate trends, since it provides consumers with a 5-star experience while also providing privacy and comfort. These residences are ideal for visitors and business executives who want a comfortable stay combined with a luxurious experience.
Townhouses
Townhouses have already been built in many countries and have been highly appreciated and in high demand. These popular housing units, which include a smaller house with additional storeys to create a larger living space, are currently being introduced in Pakistan.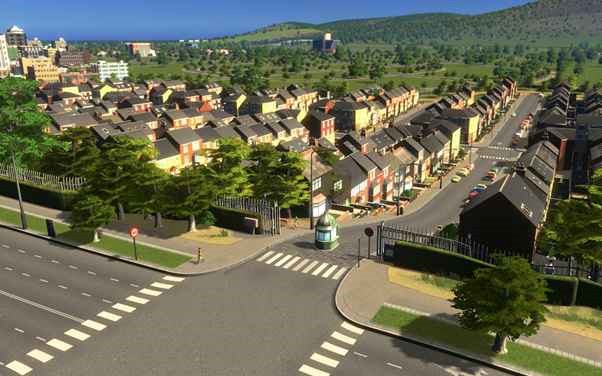 Because many houses are built on one site, this promotes a sense of community. These homes are perfect for modest families and offer a first-class living experience with artistically planned layouts, all while remaining affordable.
Conclusion
The necessity for well-planned high-rise constructions to make the best use of available land in a congested city while also maintaining the natural environment in the area has become crucial.
All of these changes and demands have resulted in a significant shift in real estate investment from plots to high-rises and other environmentally friendly housing projects, opening the way for new and well-planned property trends that will modernize the cities we live in.
Al Sadat Marketing is the authorized dealer of numerous well-known housing projects in Islamabad and Rawalpindi. These housing societies are designed in such a way that they cater to all the contemporary trends of the real estate market. These projects include high-rise buildings i.e. apartments, villas and eco-friendly houses of multiple sizes to accommodate people with different demands.
To know more about the emerging real estate trends or housing developments in twin cities or Peshawar, visit www.alsadatmarketing.com or get in touch with us at 0331 1110005.
Al Sadat Marketing is one of the leading companies that has been providing its marketing services in Pakistan's Real Estate sector for more than a decade and has seen great growth while gaining widespread public trust. Al Sadat Marketing constantly provides its clients with the best deals and strives diligently to meet the demands of each investor.
Please contact us or visit our office if you require additional information, have questions, or wish to sell or purchase residential or commercial plots. Call us at 0331 1110005 or visit www.alsadatmarketing.com.