10 Reasons to Invest in Blue World City Islamabad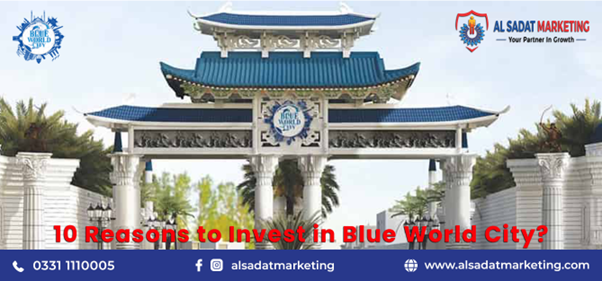 Everybody wants to own the home of their dreams. People put in a lot of effort, sell their various possessions, and even leave their hometown and move to other locations for this purpose.
Many societies guarantee to provide their citizens with all facilities. You may have heard about the Blue World City in the news or on social media. You may find out about its future here and decide whether to invest in it or not.
Blue World City Housing Society Islamabad is situated close to Rawalpindi Ring-road on Chakri Road in Rawalpindi. It is a project of Blue Group of Companies (BGC), with assistance from the Chinese Shan Jian Municipal Engineering Organization.
Many kinds of residential plots, business plots, and farmhouses that are increasingly being given on simple and easy payment plans are now officially open for booking. Since Blue World City is the first private housing project being developed in partnership with a Chinese investment company, it is also known as a Pak-China Friendly initiative.
Why to Invest in Blue World City?
This society is the best option if someone wants to invest in twin cities to yield higher profits in the future. The following points will justify this statement:
Affordable Prices
Despite having all the necessities for a comfortable life, Blue World City's cost and rates are extremely reasonable when compared to other local housing societies that offer the same services.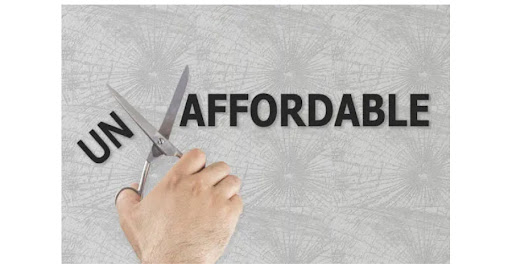 Economical Payment Plan
The owners of Blue World City recognize that it can be challenging for Pakistani citizens to arrange large sums of money at once, which is why they have offered simple and affordable installment plans that allow customers to pay their amount over the course of 3-5 years.
Secure and Gated Community
Safety and security are among the numerous things that people look for in a housing society, which is why gated communities have become very popular in recent years. Therefore, one of the fastest-growing real estate trends is the construction of gated communities.
Blue World City also features a magnificent entrance with a secured gate that has a large number of security workers and cameras that are active 24/7
Medium and Long-term Higher Returns
People who are looking for yielding profit by doing short-term investments usually invest in a fully developed society. However, if someone is looking for medium and long-term investment options that give a higher return on investment (ROI), then Blue World City is the best option in Islamabad.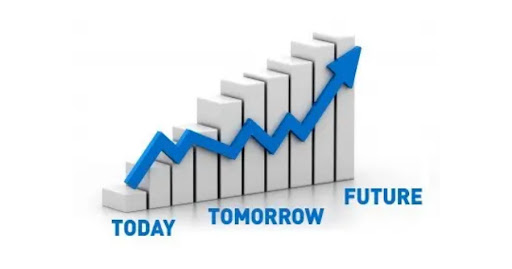 Trusted Developers Blue Group of Companies
Investing in societies that are owned by reliable and trustworthy developers is very important to avoid property scams.
Blue Group of Companies owned by Saad Nazir started this marvelous housing initiative. He is the son of Lahore's ex-deputy commissioner.
Prior to this luxurious housing project, he successfully completed renowned housing societies and business endeavors in Pakistan, including the PIA Co-operative Society, Center Park Lahore, Blue Sapphire, Blue Mart, and Blue Technologies.
The owner has a solid reputation for being reliable and trustworthy, and his long list of real estate projects reflects his remarkable services and exceptional talent.
In addition to looking great from an investment standpoint, Blue World City will be the largest housing project ever undertaken in Pakistan with high returns.
Prime Location
Blue Word City is located on Chakri Road close to the Lahore–Islamabad Motorway at a short distance from the Islamabad International Airport.
Furthermore, it is at a prime location because it is adjacent to Rawalpindi's futuristic Ring Road. The project's location is advantageous because it is encircled by all of the main routes that lead to the twin cities.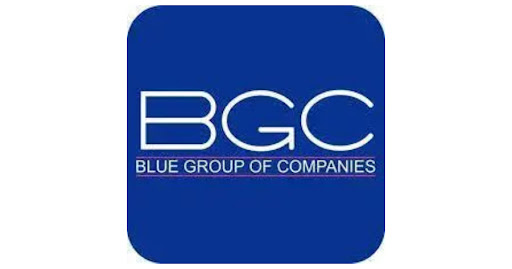 Proximity to CPEC Route
The Blue World City Islamabad is located close to the CPEC Route, and would significantly contribute to improving the socio-economic growth in the area and offer an abundance of business prospects.
For those of you who are unaware, the China-Pakistan Economic Corridor (CPEC) is a partnership between China and Pakistan designed to increase trade between the two countries.
First Commercial Hub of Pakistan
With the largest wholesale Chinese market right in its middle, Blue World City is set to become Pakistan's first commercial center.
It will undoubtedly turn into the location of your desires. The success of this project is largely due to the secure atmosphere and desirable location.
Speedy Development
With over 100 large pieces of equipment working round-the-clock to complete the project on schedule, construction is progressing quickly on site.
The development of society's grand entrance is almost finished, and the main boulevard's construction is complete.
The construction of the access road from Chakri Road has been completed along with the installation of street lighting. A major accomplishment of the project is that the society is the first in that area to receive electricity connection.
Profit Margin on Investment in Blue World City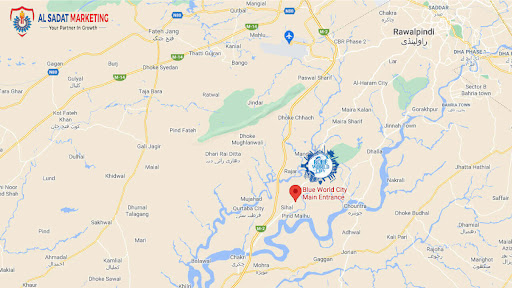 In Pakistan, the real estate industry has expanded more than ever in recent years, especially in and around Islamabad. It is reasonable to assume that investing in this housing society as a business means creating large profit margins, even during the economic crisis. Investing in Blue World City will always be beneficial and perform well.
We advise long-term investors to contribute a percentage of their capital to this housing project. This is because Blue World City concentrates on a certain luxury market segment.
Conclusion
For anyone looking for a place to call home in an urbanised setting with all the newest facilities and greenery, developers, house buyers, and the general public, Blue World City is the perfect option.
Al Sadat Marketing has all the details about Blue World City, its payment plans and booking details.
Al Sadat Marketing is one of the leading companies that has been providing its marketing services in Pakistan's Real Estate sector for more than a decade and has seen great growth while gaining widespread public trust. Al Sadat Marketing constantly provides its clients with the best deals and strives diligently to meet the demands of each investor.
Please contact us or visit our office if you require additional information, have questions, or wish to sell or purchase residential or commercial plots. Call us at 0331 1110005 or visit www.alsadatmarketing.com.