CM of KP Ordered to Timely Complete Public Welfare Projects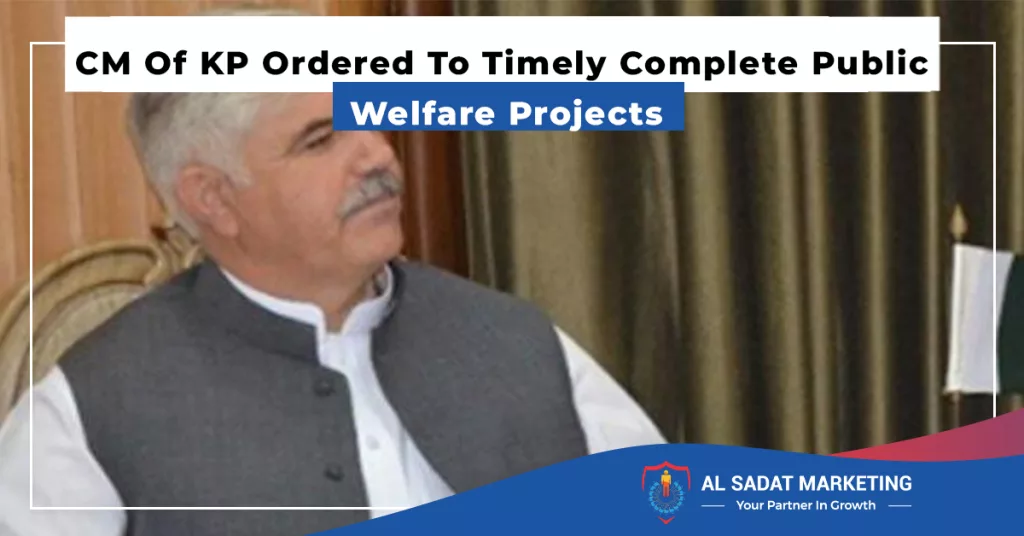 According to our correspondents in Peshawar, Mr. Mahmood Khan, the Chief Minister (CM) of Khyber Pakhtunkhwa (KP), ordered the timely completion of public welfare projects.
The CM of KP also presided over a meeting to examine the status of other KP-based initiatives. Approximately sixty development initiatives are now on construction. The project is valued at 687 billion rupees. In addition, Rs. 89 billion were set up for the improvement of projects in the Annual Development Program (ADP).
In addition, it was reported that the Cities Improvement Project in KP had been approved by the National Economic Council's Executive Committee (ECNEC).
Read: Pakistan Property Show Dubai 2022
ECNEC's approval of the Balakot Hydropower Project's PC-I is very significant. The provincial road improvement project was also discussed during the conference. According to the sources, seven highways are now complete, and two roads are now under development.
In addition, the Tourism Development Project master plan was authorized. In KP, there will be four tourism zones. In addition, fifty percent of the work on the Sawabi-Mardan road is complete. According to our sources, the feasibility assessment for the Kumraat cable car project has also been finished.
Stay tuned with Al Sadat Marketing for latest updates!