The Importance Of World Children's Day 2023
Being a worldwide celebration of children's rights, a day to advocate for their welfare and raise awareness of the issues they confront, Universal Children's Day is significant. This day provides an additional chance in 2023 to reaffirm our dedication to children worldwide, highlighting the vital significance of supportive environments that foster their development, safety, education, and empowerment. It is a powerful reminder of our shared duty to guarantee that every kid, regardless of background or situation, has access to their fundamental rights to safety, education, health, and a bright future.
Children's Rights: Obstacles and Progress
Thinking back on Universal Children's Day 2023 forces us to face the ongoing difficulties in defending children's rights. Millions of children worldwide continue to experience poverty, lack of access to healthcare and education, and different forms of exploitation despite concerted attempts. Nevertheless, despite these difficulties, notable progress has been made. There has been progress this year in tackling health inequities, protecting children from exploitation, improving access to school, and stepping up digital safety measures for kids. 
Read More: Universal Children's Day 2023
These developments demonstrate the continued commitment to putting children's rights first, but they also emphasize the need for continuous efforts and creative ways to deal with enduring problems.
Developing Young People to Be Change Agents
One of the critical goals of Universal Children's Day 2023 will continue to be empowering kids to effect good change actively. Advocating for children is essential, but so is providing them with the resources, information, and forums necessary to express their views and participate in decisions impacting their lives. It is essential to teach kids about their rights, motivate them to get involved in community projects, and provide spaces where they feel valued and heard. Children who are empowered not only create their destinies but also impact societal shifts, helping to create a future in which their potential is fulfilled and their rights are respected.
The Foundation of Children's Rights: Education
Education is a vital human right and an effective means of changing people's lives. There have been noteworthy initiatives in 2023 to improve educational access and quality. Promising efforts have been made to remove obstacles to education, including constructing schools in isolated locations, offering financial aid, and utilizing technology to facilitate distance study. Nonetheless, there are still issues, such as unequal access to education and poor infrastructure. Ensuring that every kid has fair access to high-quality education is a top priority to equip them with the knowledge and abilities essential for their future success.
Wholesome Growth by Instruction on Universal Children's Day 2023
Education encompasses overall growth and goes beyond academic instruction. By 2023, the emphasis will also include developing critical thinking, creativity, emotional intelligence, and other vital life skills. The courses in educational programs have changed over time to focus on developing well-rounded people who can contribute significantly to society. Programs that support extracurricular activities, career training, and life skills education have become more popular as educators realize the value of a comprehensive approach to teaching.
Empowerment via Information
Through education, kids may take control of their lives and make meaningful contributions to society. In 2023, there will be a greater focus on education that fosters social responsibility, critical thinking, and imparting knowledge. Children with an education can confront societal concerns, fight for their rights, and act as change agents. It is crucial to ensure that education promotes empowerment in addition to academic performance, giving kids the tools and perspective they need to succeed in a constantly changing world.
Providing for a Better Future
For children to be healthy, access to healthcare is essential. Millions of youngsters still lack access to quality healthcare despite advancements. The focus of activities in 2023 has been on increasing healthcare services, particularly in underserved areas. Positive outcomes have been observed in initiatives that support immunization, maternity and child health services, and expanding access to healthcare facilities. Issues, including inadequate infrastructure and skilled medical personnel, must be resolved to guarantee that every child can access healthcare.
Diet and Emotional Health
An essential factor in a child's development is nutrition. 2023 has seen an increased emphasis on nutritional programs and awareness efforts to address malnutrition. Support for mental health has also drawn attention. The goal of programs offering counseling and psychological help to children is to de-stigmatize mental health problems in children. Ensuring children's overall health and resilience requires prioritizing mental and nutritional wellness.
Establishing Secure Environments
Children's healthy growth depends on safe circumstances. In 2023, initiatives have been made to address environmental elements that impact children's health, like having access to sanitary facilities and clean water. To create secure and supportive environments where children can flourish, it is imperative that child protection systems be strengthened and that children's rights be defended.
Defense Against Exploitation
In 2023, addressing the horrifying problem of child labor and trafficking will still be a top focus. Millions of youngsters worldwide are subjected to exploitative labor circumstances despite efforts. To eradicate these problems, there have been increased campaigns and legislative actions this year. Governments and non-governmental organizations are working together to implement more stringent legislation, carry out rescue missions, and offer impacted children education and rehabilitation. However, given the complexity of these problems, it will take persistent work, creative thinking, and international collaboration to protect children from exploitation and guarantee the protection of their rights.
Fighting Abuse and Violence
The well-being of children is seriously threatened by the different forms of violence and abuse they continue to experience. In 2023, there has been an increased focus on using diverse strategies to overcome these problems. Addressing problems like domestic violence, sexual abuse, and neglect has been made possible by awareness campaigns, educational initiatives, and victim support services. To build a protective barrier around children and safeguard them from the horrifying effects of violence and abuse, it is essential to strengthen child protection services, educate children about their rights, and promote a culture of reporting and intervention.
Promotion of Children's Rights
In 2023, more efforts will be made to elevate the voices of activists and children as the fight for children's rights picks up more steam. Advocacy efforts, awareness campaigns, and youth-led movements have all been launched this year to increase public understanding of the value of defending children's rights. To ensure that children are not only protected from exploitation but are actively involved in shaping a world that respects and upholds their rights, children must be given the voice and opportunities to voice their concerns. To do this advocates for policy changes prioritizing child protection should be encouraged, as should partnerships between governments, civil society, and international organizations.
Getting Around the Internet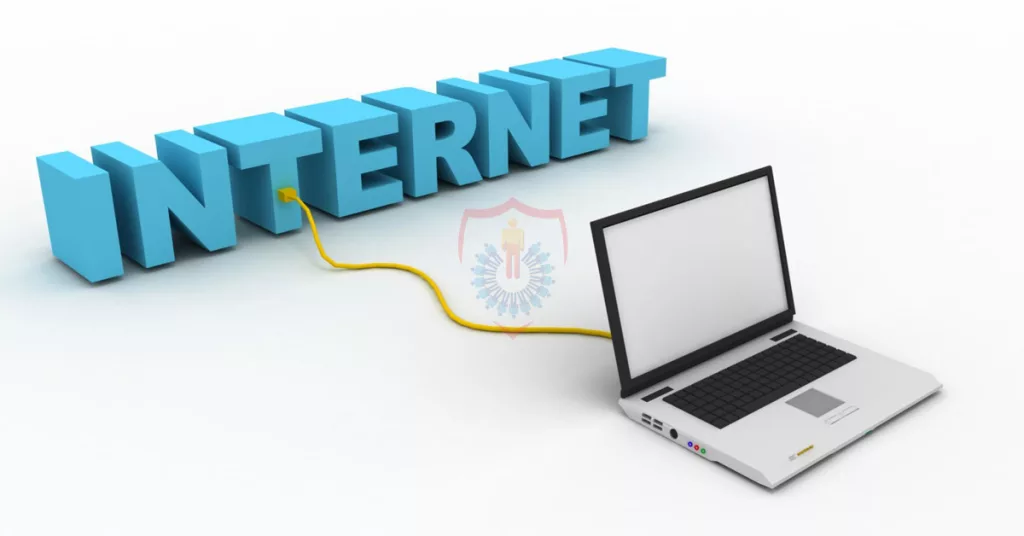 Children's internet safety has become increasingly important in the digital era. 2023 has seen a sharp increase in the emphasis on putting solid policies in place to protect kids online. Several widespread educational efforts have been made regarding online threats, privacy settings, and safe internet practices for kids, parents, and educators. To make online environments safer for kids, technological developments in content filtering, age-appropriate platforms, and parental controls have been given top priority. Lawmakers, tech corporations, and child welfare organizations have worked together to develop regulations to shield kids from internet dangers.
Bullying Online
2023 has seen a growth in awareness of cyberbullying and its adverse effects on kids' mental health. There have been several awareness initiatives about the psychological impacts of cyberbullying and how to stop it. Communities and educational institutions have endeavored to establish safe spaces where kids can come to feel comfortable asking for advice and support when it comes to instances of cyberbullying. The relevance of mental health in the digital age has been highlighted by the expansion of mental health support programs to include youngsters who have experienced online harassment.
Digital Empowerment and Literacy
Encouraging youngsters to be digitally literate has guaranteed their empowerment and safety in the digital world. In 2023, digital literacy programs have been incorporated into curricula to teach kids about responsible internet usage, online ethics, and critical thinking. It is essential to give kids the tools they need to safely navigate the digital world while being aware of the hazards and repercussions they may face. In addition, programs that support respectful and empathetic online behavior, cultivate a culture of digital citizenship, and encourage positive online participation are essential in creating a more secure and welcoming digital environment for kids.
Fostering Understanding and Acceptance
To build a peaceful and accepting society, it is essential to celebrate diversity and teach youngsters to be inclusive. In 2023, initiatives have been made to support diversity in identities, respect for various customs, and cultural understanding. Initiatives in the community, awareness campaigns, and educational programs have all played a significant role in creating supportive environments where kids may celebrate and value variety. A more inclusive culture can be fostered by promoting conversation, multicultural education, and the creation of settings where kids from all origins feel appreciated and accepted.
Dealing with Discrimination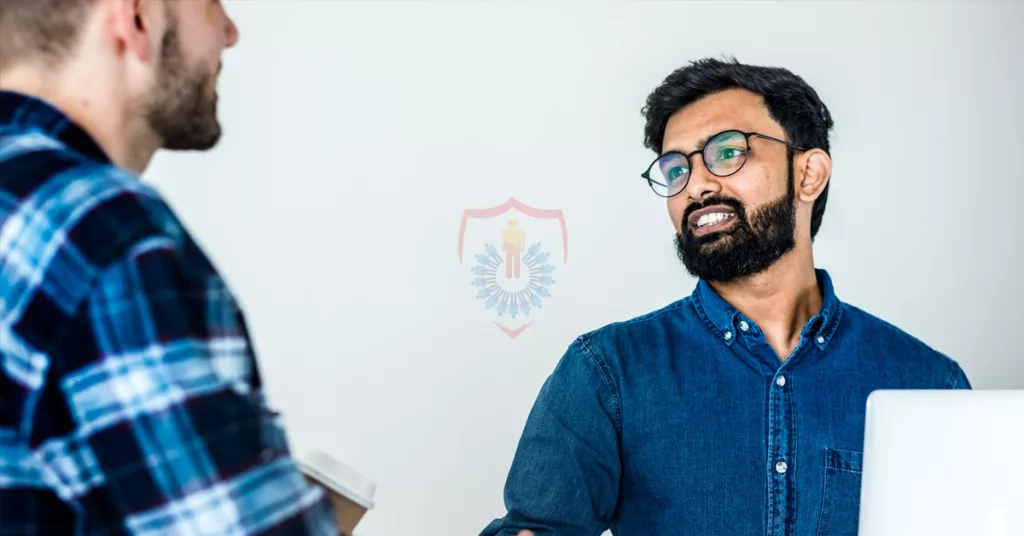 Discrimination against specific child groups continues in various forms despite advancements. Campaigns to combat prejudice based on race, gender, ethnicity, religion, handicap, or socioeconomic status have been more prevalent this year. To combat discriminatory practices, initiatives that support equal chances, dispel preconceptions, and promote empathy and understanding have proven essential. A more equal society where every child feels respected and valued depends on educating kids about inclusion, empathy, and speaking out against discrimination.
Fostering inclusive environments gives kids the tools to flourish and make meaningful societal contributions. A deliberate effort has been made in 2023 to provide kids from different backgrounds equitable access to opportunities, resources, and support networks.
Creating inclusive spaces that meet the varied needs of children and guarantee that all perspectives are heard and respected has become a top priority for educational institutions, community centers, and legislators. Every kid should feel empowered to reach their greatest potential in a culture that supports inclusive policies, encourages children to accept their identities, and fosters a sense of belonging.
The Family and Community's Role
Their family significantly shapes the development and well-being of a child. In 2023, there has been an increasing focus on supporting families and ensuring they have the tools and information necessary to provide their kids with loving homes. Access to social support networks, healthcare services, and parenting education programs have all been essential in enabling parents and other carers to provide their kids with a healthy upbringing. Families' roles as primary carers must continue to be acknowledged and strengthened for children's general growth and development.
Community Involvement and Assistance
Communities are crucial in giving kids access to a network of support. This year, more community engagement programs have been implemented to establish inclusive, safe environments where kids can flourish. The goal of offering children's support services, mentorship opportunities, and recreational activities has been the focus of community centers, youth programs, and neighborhood organizations. Children have significantly benefited from the cooperation of local government, schools, and community leaders in creating a feeling of support and belonging that makes them feel important and a part of their communities.
Shared Accountability
Beyond the boundaries of particular families and communities, everyone has a shared responsibility for the welfare of children. The necessity of collective action, including governments, businesses, civil society, and individuals, has become increasingly apparent in 2023. Addressing systemic issues and fostering an environment that supports children's growth and development have been made possible by implementing collaborative initiatives, policy frameworks, and funding for child-focused programs. A shared commitment to securing a better future for all children is necessary for fostering a culture that values and prioritizes children's rights and well-being. This can only be achieved through persistent collaboration.
Worldwide Collaboration
Global cooperation and solidarity between states and organizations are essential to realizing children's rights. The promotion of alliances and partnerships has been emphasized in 2023 to address issues that cut across national boundaries. Nations can now work together to advance children's rights within frameworks given by international conventions, agreements, and platforms. The worldwide society bears a shared duty in creating a better future for children. This has increased cooperation in global education, healthcare, child safety, and socio-economic development projects.
Goals for Sustainable Development (SDGs)
The Sustainable Development Goals (SDGs) of the United Nations provide a framework for tackling global issues, particularly those about children's rights. To accomplish the SDGs about children, efforts have been focused on coordinating policies, programs, and resources in 2023.
Conclusion
In conclusion, Universal Children's Day 2023 is evidence of the continued dedication and teamwork to improve children's rights, welfare, and opportunities for the future worldwide. The day is an essential reminder of how important it is to put children's rights first, making sure kids have access to healthcare, education, protection from exploitation, and chances for personal development and empowerment.
When one considers the many aspects of Universal Children's Day 2023, it becomes clear that advancements have been made in several areas. Every kid may grow and thrive in environments supported by coordinated efforts, ranging from projects promoting diversity, youth engagement, and global collaboration to those concentrating on education, health, and digital safety.
Still, despite all of these improvements, there are enduring problems. Problems including deprivation, bias, aggression, and insufficient access to necessary resources persist in impeding the fulfillment of every child's rights. It is impossible to overestimate the importance of persistent work, creative thinking, and international collaboration in tackling these issues and ensuring a brighter future for kids everywhere.
Observing Universal Children's Day makes us realize how important it is to take responsibility for one another. Governments, organizations, communities, families, and people all have a shared responsibility to ensure that children are safe, given the tools they need to succeed, and not alone. Putting children's rights first satisfies moral obligations and establishes the foundation for inclusive, resilient, and prosperous societies.
FAQs
Q1: What is the significance of Universal Children's Day 2023?
Ans: Universal Children's Day 2023 is a global observance dedicated to advocating for children's rights, emphasizing their well-being, and raising awareness about their challenges.
Q2: What are the primary focuses of Universal Children's Day 2023?
Ans: Universal Children's Day 2023 emphasizes vital aspects such as education, health, protection from exploitation, digital safety, inclusivity, youth participation, global collaboration, and the roles of family and community.
Q3: What challenges persist in ensuring children's rights despite progress?
Ans: Challenges include issues such as poverty, discrimination, lack of access to education and healthcare, violence, exploitation, and disparities in opportunities for children.
Q4: How has education been prioritized in 2023 concerning children's rights?
Ans: Efforts in 2023 aimed at education include improving access to quality education, nurturing holistic development, and empowering children as change agents through education.
Q5: What measures have been taken to ensure children's health and well-being in 2023?
Ans: Efforts include expanding healthcare services, addressing malnutrition, advocating for mental health support, and creating safe children-friendly environments.
Q6: How has Universal Children's Day 2023 addressed exploitation and abuse issues?
Ans: Initiatives focused on eradicating child labor, trafficking, violence, and abuse have gained momentum, emphasizing the need for protection and advocacy for children.
Q7: What steps have been taken to ensure children's safety in the digital age?
Ans: Measures include promoting online safety, combating cyberbullying, fostering digital literacy, and creating supportive online environments for children.
Q8: What role do inclusivity and diversity play in children's well-being in 2023?
Ans: Efforts to embrace diversity and promote inclusivity have aimed at creating environments where every child feels accepted, respected, and empowered.
Q9: How have families and communities contributed to children's well-being in 2023?
Ans: Families and communities provide supportive environments, engagement opportunities, and collective responsibility in nurturing children's growth and development.
Q10: Why is collective responsibility crucial for advancing children's rights?
Ans: Collective responsibility involving governments, organizations, communities, and individuals is essential to address challenges, advocate for policies, and ensure the well-being and rights of children are upheld.
You can also invest in other famous and most in demand housing societies, such as , Blue World City, Rudn Enclave, 7 Wonders City Peshawar, Taj Residencia, Kingdom Valley, New Metro City Gujar Khan, Forest Town Rawalpindi, University Town Rawalpindi, ICHS Town, Park View City Islamabad, Multi Gardens B17 Islamabad and Nova City Islamabad.
Al Sadat Marketing please contact 0331 1110005 or visit https://alsadatmarketing.com/
Few more real estate housing schemes which are trending now a days in Islamabad by including: Faisal Town Phase 2, Prism Town Gujar Khan, New City Paradise, Eighteen Islamabad, 7 Wonders City Islamabad, Capital Smart City, Silver City Islamabad, The Life Residencia, Faisal Town Islamabad, Islamabad Golf City, Islamabad Model Town and Marble Arch Enclave.
Al Sadat Marketing is an emerging Real Estate Agency headquartered in Islamabad, Pakistan. With over 10+ Years of experience, Al Sadat Marketing is providing its services and dealing all trending housing societies projects in different cities of Pakistan. Islamabad Projects, Rawalpindi Projects, Gujar Khan Projects, Burhan Projects, and Peshawar Projects etc.
Book Your Plot Now: +92 331 111 0005