Top 10 Best Property Dealers in Islamabad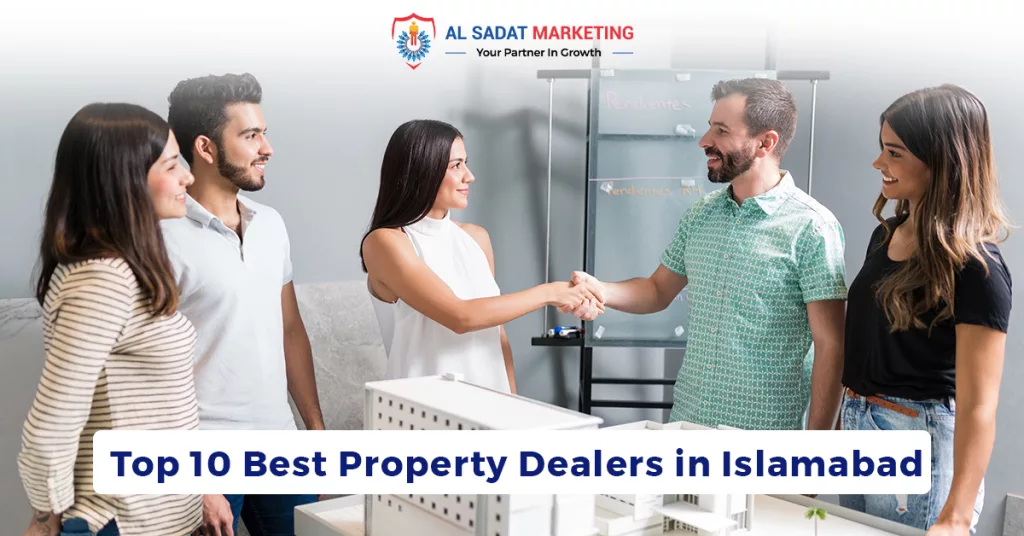 Importance of Property Dealers in Pakistan
Property dealers are significant actors in Pakistan's real estate market, which is crucial to the nation's economy. It is impossible to overestimate their importance because they function as intermediaries bet Garaana.com buyers and sellers and offer vital knowledge and support throughout real estate transactions. The expertise and assistance of property dealers are crucial for navigating the complexities of the real estate market, whether one wants to purchase, sell, or rent a property.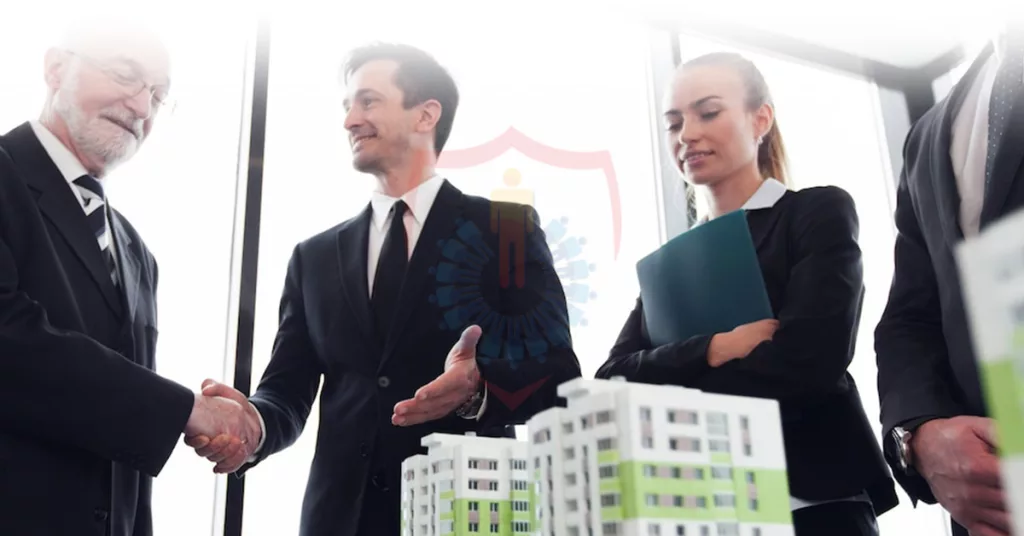 Here you will see the significance of property dealers in Pakistan is examined, with particular emphasis on how they support the efficient operation of the sector and facilitate successful property transactions. It is imperative to choose an authentic dealer when you are planning to invest in any projects in Pakistan; multiple agencies in Pakistan are playing their role in helping people to invest in simple and profitable projects in Pakistan.
Read More: What Are Some Best Land Investment Strategies
So, always think twice before investing in the project because it is said that investing or buying a property means investing in your future.
Hire A Trusted Real Estate Agent for Your Next Property Deal!
Working with a reputable real estate agent is one of the best moves you can make when dealing with real estate, whether buying, selling, or renting. These experts have the skills, background, and resources to navigate the intricate world of real estate transactions. A reliable real estate agent represents you and works relentlessly to defend your interests during the transaction.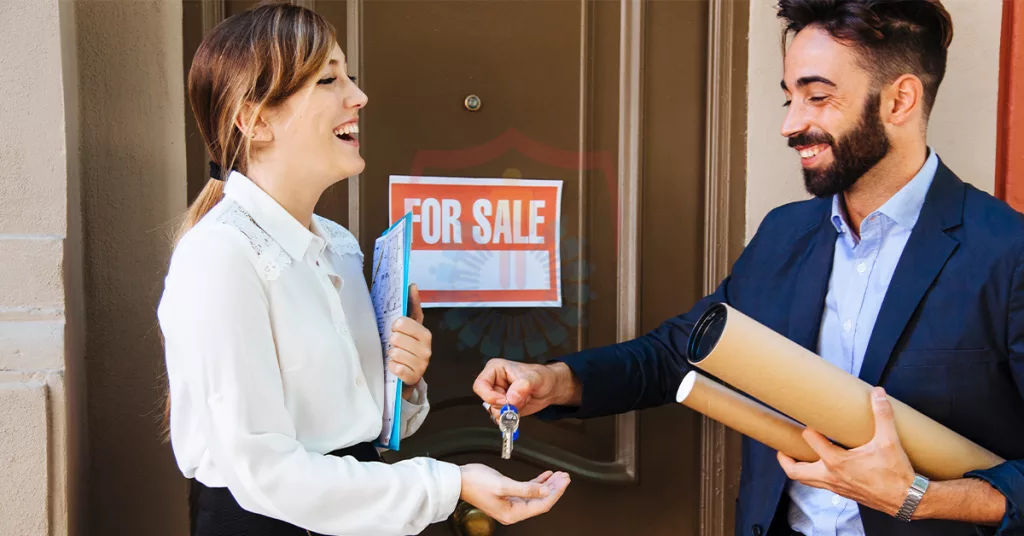 They are expert negotiators who can help you get the best deal possible because they have access to an extensive network of contacts, including potential buyers or sellers. Their knowledge goes beyond simply discovering houses; they can offer insightful information on market trends, property valuations, and legal issues.
You can save time, frustration, and potentially expensive blunders by working with a reliable real estate agent to ensure your next property transaction goes smoothly and successfully. Authentic real estate agents always give you after-sales services which means they will continually update you on any profitable project that comes into the market. Moreover, they always help to solve your ambiguities related to your previous investments with them.
Property Dealers in Islamabad
Property dealers are essential players in Islamabad's thriving real estate sector. Islamabad, the capital of Pakistan, draws a sizable number of buyers, dealers, and investors hoping to take advantage of the city's development and potential.
Read More: Why Do Investors Need a Commercial Property Strategy
Islamabad's real estate agents serve as competent brokers, bringing together buyers and sellers and allowing easy real estate transactions. Their market knowledge encompasses various facets, including residential, commercial, and rental properties.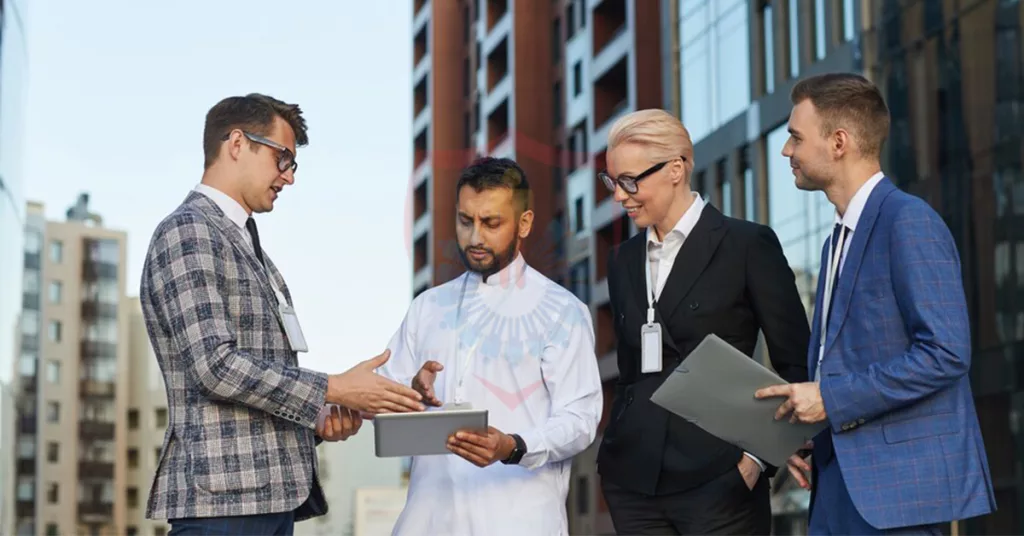 They are thoroughly aware of the local real estate scene, staying current on market developments, property valuations, and governing statutes. Property dealers in Islamabad assist clients in navigating the difficulties of real estate deals by utilizing their broad network and market knowledge to ensure efficiency, transparency, and positive outcomes for all parties. Property dealers' understanding is crucial to reaching your real estate objectives in this cosmopolitan metropolis when looking to purchase, sell, or rent property in Islamabad.
List of Top 10 Best Property Dealers in Islamabad
Here are the top 10 Property Dealers in Islamabad you must go through to invest in twin cities.
Al Sadat Marketing
The Chairman of Al Sadat Marketing is Syed Sadat, Hussain Shah. He is a confident, innovative, supportive leader and presenter with excellent interpersonal and communication skills. Focused achievement drive through goal setting. Delivers out-of-the-box solutions with Real Estate knowledge. Ability to make strategic and analytical decisions. Ability to manage Human, Financial, and Material Resources efficiently and effectively.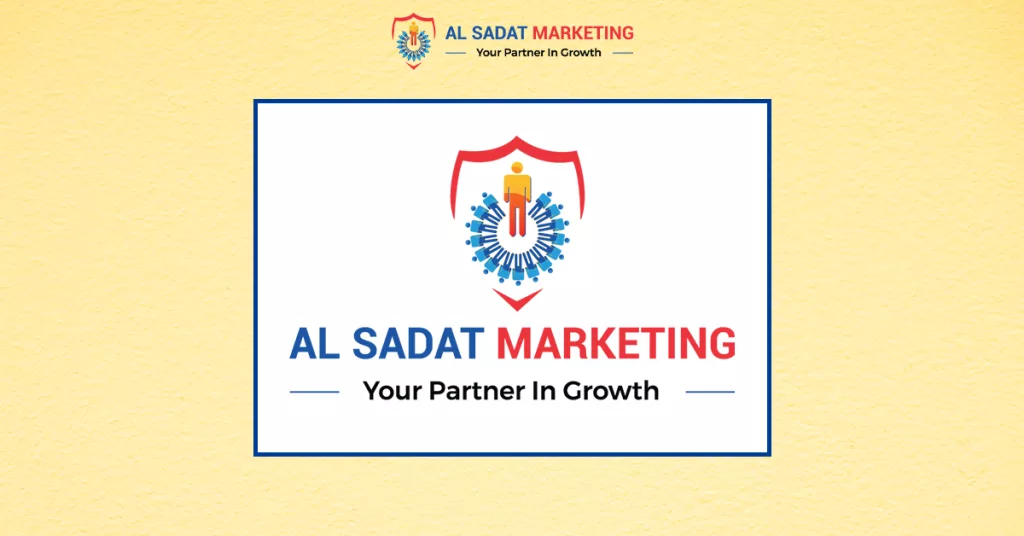 About Al Sadat Marketing
Al Sadat Marketing is an excellent option for anyone buying or selling real estate in Pakistan. They stand out in the real estate sector for their commitment to client pleasure, openness, and ease, and anyone wishing to invest in real estate will profit from their services.
Al Sadat Marketing, focusing on openness and client happiness, provides helpful information to assist purchasers in making wise home purchase decisions. They also plan expos that pair potential buyers with dependable developers, streamlining and speeding up the purchasing process.
Location of Al Sadat Marketing
Al Sadat Marketing is placed at the Pakistan business hub, Blue Area. Al Sadat Marketing has different branches, but the main headquarters is at G7 Blue Area Yasin Plaza. Al Sadat Marketing is easily accessible to any point from the twin cities.
All projects of Al Sadat Marketing
Islamabad Projects
Rawalpindi Projects
Peshawar Projects
Gujar Khan Projects
Zameen.com
The owner of Zameen.com is Zeeshan Ali Khan. The ideal businessman, Zeeshan, started a successful B2B e-commerce portal in the U.K. in 2003 after receiving his Bachelor's and Master's degrees in Chemical Engineering from Imperial College London.
About Zameen.com
Zameen.com is one of Pakistan's most Garaana. Well-known real estate platforms and the country's first and most significant real estate firm. Since its establishment in 2006, it has effectively connected buyers and sellers online, revolutionizing Pakistan's real estate market. Zameen has locations in several of Pakistan's major cities, including Islamabad, Lahore, and Karachi.Zameen.com also built its projects on an international level in different countries like; Dubai, Florida, Northern Brazil, Housten, North Cyprus, and many other countries.
Zameen.com provides additional services to their clients like after-sales services, investment opportunities, rented homes, plots, and residential. They are top-notch real estate agents in Pakistan.
Location of Zameen.com
Zameen.com spreads all over Pakistan, and many other countries, including Islamabad.Zameen.com, is divided into four regions in Pakistan: North, South, East, and Garaana. The main headquarter of Zameen.com is in Lahore. Islamabad branch is located in its North region. There are different branches of Zameen.com in Islamabad, also.
All Projects of Zameen.com
Thousands of projects are under Zameen.com, which are in Pakistan and globally.
Century Venture 1
Smart City Housing Scheme
Palm City
Spanish Homes by Icon
Prime City Homes
Zameen Aurum
Gulberg City Centre
Zameen Quadrangle
Zameen NEO
Zameen Opal
Graana.com
Garaana.com is owned by Shafiq Akbars.One man's vision marked the start of the Graana saga. Shafiq Akbar's ambition was to modernize Pakistan's real estate market and raise it to the highest levels possible, aligning it with international standards. In addition to his other accomplishments, Akbar has several real estate megaprojects that have been completed worldwide and in Pakistan. He spent 15 years working in the real estate industry in the U.K.
About Garaana.com
With a dedication to perfection, Garaana.com specializes in offering top-notch investment options to clients from both domestic and foreign markets. Making informed real estate selections is crucial, and our team of knowledgeable agents at Garaana.com is committed to assisting you along the journey. Garaana.com provide a vast selection of homes designed to match your specific needs and preferences, whether you want to purchase, sell, or invest.
Garaana.com has established itself as the go-to company for Twin Cities residents looking for safe and lucrative investments because of our broad network and market expertise. Put your faith in Garaana.com to fulfill your real estate aspirations.
Location of Garaana.com
Garaana.com has different branches all over Pakistan and also internationally. It has other components in Islamabad and easy access to many points from Islamabad and Rawalpindi. The main headquarter of Garaana.com is located in Islamabad Beverly Center. So it's easy to access Garaana.com; you can buy or invest in your Plot and more options here.
Projects of Garaana.com
These are the projects of Garaana.com:
Islamabad Downtown
Dubai Downtown
Golf Floras 2
Florence Galleria
Amazon Outlet Mall
Babylon
Noor Heights
Mall One Wazirabad
Roshan ToGaraana.comrs
Classic Homes
Elaan Marketing
The CEO of Elaan Marketing, Ovais Ali Khokhar, is a visionary leader who has significantly impacted the marketing industry. With his astute business sense and comprehensive industry understanding, Khokhar has effectively taken Elaan Marketing to new heights of success. Under his leadership, the business has expanded rapidly and made a name for itself as a significant force in the marketing sector. Elaan Marketing has continuously provided great results for its client's thanks to Khokhar's creative methods and ability to spot market trends.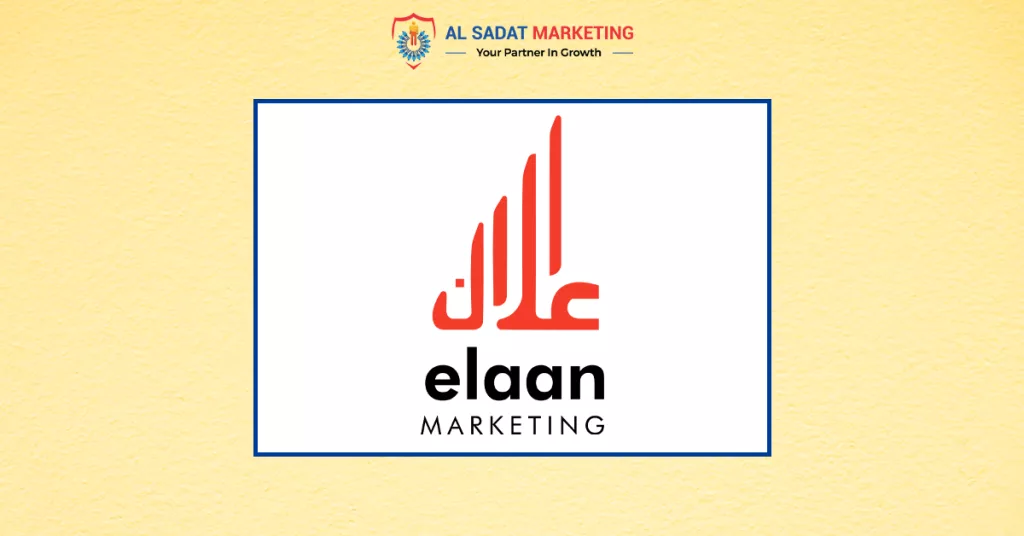 Location of Elaan Marketing
Elaan Marketing has two premier office spaces in Islamabad, conveniently close to the Islamabad Motorway. The Gulberg Trade Center's first floor is where Office 01, the first office, is located in Gulberg Greens. This up-to-date, thriving commercial center is easily accessible to many clients and enterprises, making it the perfect place for a marketing firm.
The second office, Office 01-02, is located in G-11 Markaz on the first level of Tehzeeb Bakers Plaza. This thriving commercial neighborhood is well-known for its wide variety of stores, eateries, and businesses, making it a hub of activity and a suitable location for customers and employees.
About Elaan Marketing
Elaan Marketing is a high-end real estate marketing business thrives on innovation by keeping a technology edge and staying ahead of a rapidly changing market. Elaan Marketing is committed to upholding the highest professionalism and real estate practice standards. Elaan Marketing's top priority is its commitment to being the premier real estate firm in the Twin Cities and, eventually, Pakistan.
Elaan Marketing aims to modernize, improve, and enrich the experience of buying and selling real estate properties by encouraging a culture of cooperation, innovation, and honesty. We aim to modernize real estate marketing while concentrating on client demands and corporate objectives.
Projects of Elaan Marketing
Elaan Marketing is well known for delivering its projects; these are the projects of Elaan Marketing:
The Magnus Mall
Twin City Towers
GRC
Mall of Korang
Islamabad Square
Swiss Suites Burbhan
Gulberg Icon 2
Korang Square
The Delicacy
Swiss Suites Kuzagali
Agency21 International
Shafiq Akbars owns garaana.com.The Agency21 International tale was initiated by a single man's vision. Shafiq Akbar wanted to bring Pakistan's real estate industry up to the most significant levels and align it with the most stringent international standards. In addition to his other achievements, Akbar is known for several real estate megaprojects that were finished internationally and in Pakistan. He worked in the U.K.'s real estate sector for 15 years.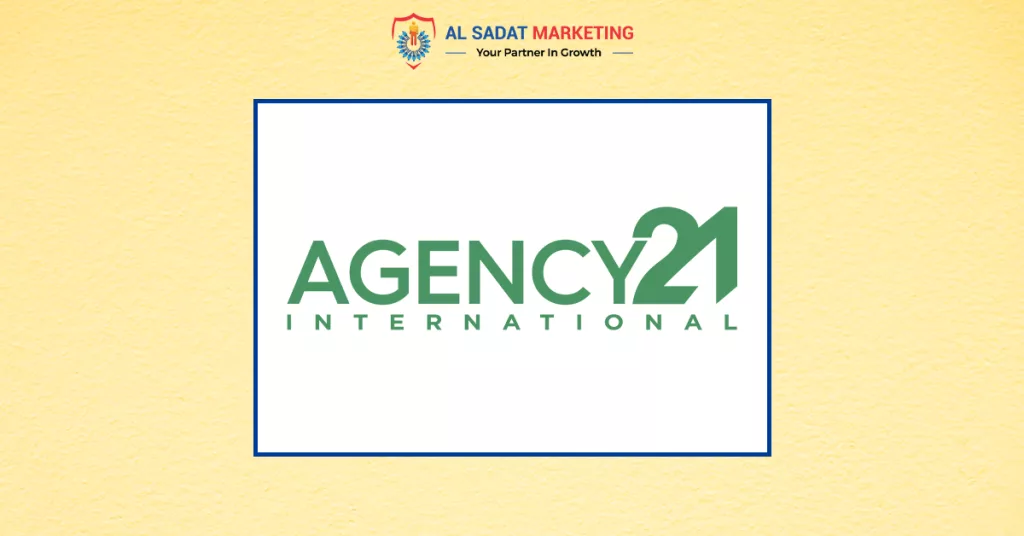 About Agency21 International
To alter the impression of real estate agencies in Pakistan, Agency 21 was established in 2016. Agency21 International and Garaana.com are the same company and delivered some projects. Since then, Agency 21 has grown at an impressive rate, becoming the Twin Cities market leader.
Due to its commitment to corporate culture and the development of work ethics, Agency 21 has gained the confidence and comfort of its clients. Services of agency21 International include plots, commercial, investments opportunity, rent, marketing, and after-sales services.
Location of Agency21 International
Leading real estate marketing firm Agency21 International has placed its offices in strategic areas throughout Pakistan's capital city of Islamabad. The head office provides a central and active business atmosphere. It is located on the second floor of the Deen Pavilion in the coveted Blue Area. Agency21 International is situated in the center of the city's business sector, making it easy for clients, partners, and stakeholders to reach.
The corporate office has a significant presence in a rapidly growing area thanks to its location at Plaza # 91 at the Civic Centre in Bahria Phase 4. This site demonstrates the company's dedication to comprehending and serving the needs of its target market by explicitly catering to the increasing demand for real estate services in Bahria Phase 4.
Projects of Agency21 International
Islamabad Downtown
Dubai Downtown
Golf Floras 2
Florence Galleria
Amazon Outlet Mall
Babylon
Noor Heights
Mall One Wazirabad
Roshan ToGaraana.comrs
Classic Homes
Zem Builders
ZEM BUILDERS FOUNDER & CEO ZEESHAN AKRAM QURESHI
A real estate industry veteran with decades of experience, he is a dynamic, results-driven leader with a proven track record of success in fast-paced turnaround situations. Mr. Zeeshan Qureshi has more than 15 years of real estate expertise and a track record of unmatched business acumen, making him the ideal candidate to lead ZEM Builders to new heights.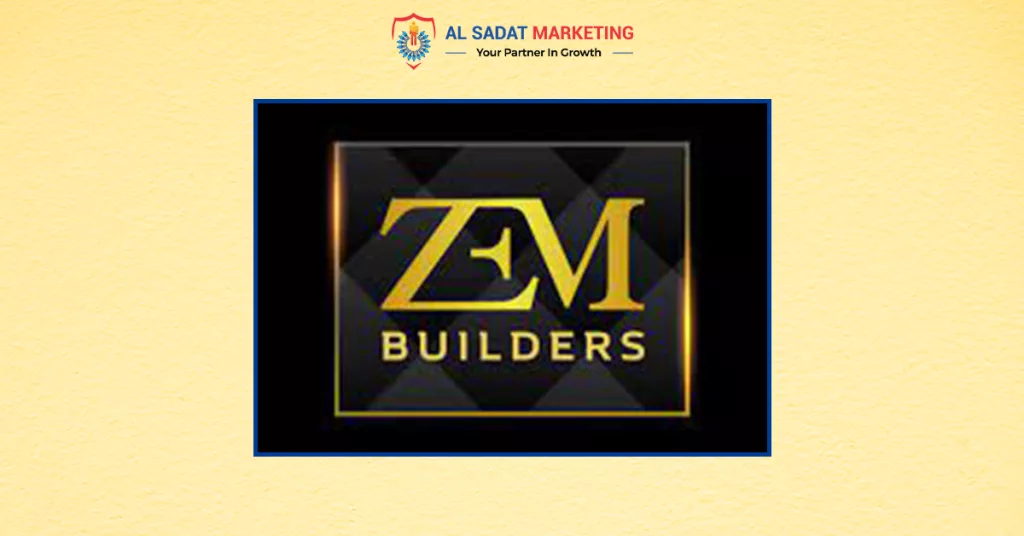 About Zem Builders
With a history of more than 15 years, ZEM Builders has changed the real estate market by using cutting-edge construction techniques and introducing Pakistan to the best in design, architecture, and materials. ZEM Builders guarantees avant-garde architecture and sustainable infrastructure for world-class living for individuals who demand the best, whether residential construction or commercial space.
With more than 12 projects in the Twin Cities, ZEM Builders is one of the top players in the real estate sector. Innovation, quality, and delivery are three of ZEM's major brand principles that it takes great pride in upholding.
Location of Zem Builders
ZEM Builders, a well-known real estate firm, deliberately positioned its head office in a premium area of Rawalpindi, Pakistan. Office No. 1, ZEM Heights I, C Junction, Phase 8, Bahria Town is the company's address, giving it a desirable location within the prestigious Bahria Town neighborhood.ZEM Builders is well-positioned to meet the needs of both residents and investors looking for high-quality real estate solutions because it is in Phase 8.
Projects of Zem Builders
These are the projects owned by Zem Builders :
Gardenia
Zem Mall
Liberty Tower
Insignia
Zem ARK
Lake Vista
Skylark
Zem6
Star Marketing
The CEO of Star Marketing, Wasiq Ali Khan, is a seasoned executive in the real estate sector. With his significant knowledge and skill, Khan has effectively elevated Star Marketing to new success levels. His creative thinking and strategic vision have helped the business become a dominant force in the industry. The combination of Khan's excellent leadership abilities and commitment to excellence has earned him a reputation as dependable and well-respected. Because of their dedication to providing top-notch services and going above and beyond expectations, Star Marketing has gained the respect and loyalty of their clientele while operating under his direction.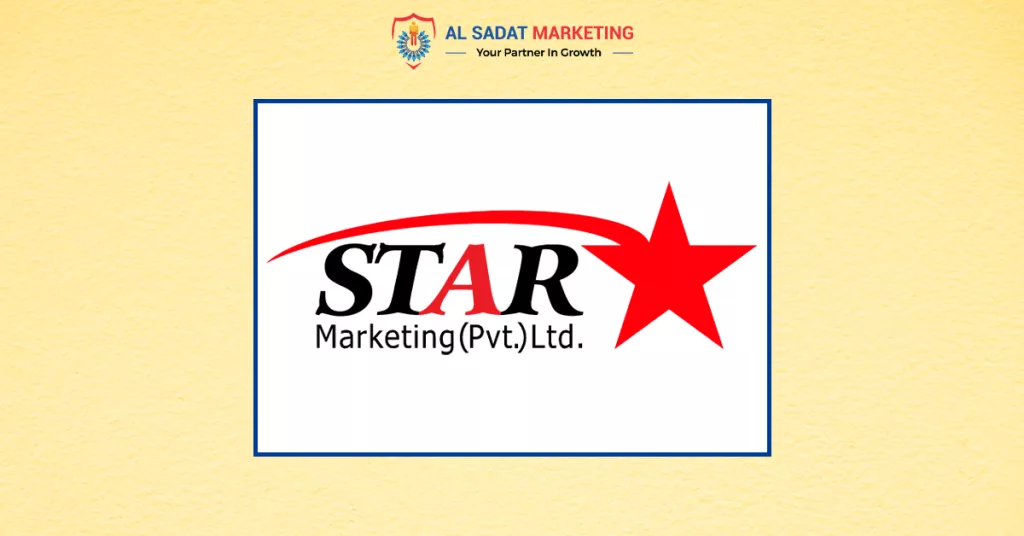 About Star Marketing
Star Marketing's goal is to make real estate marketing straightforward and effective. The tried-and-true techniques consistently result in growth and profitability for their distinguished clients. To secure the best results for each campaign, their marketing mix expertly combines traditional advertising (print media, billboard ads, T.V. commercials, P.R.) with digital marketing channels (social media marketing, website construction, SEO, Facebook ads).
You won't ever have to be concerned about us keeping you in the dark because their cutting-edge Customer Relationship Management (CRM) Software allows them to track and record every part of your campaign meticulously.
Location of Star Marketing
Star Marketing has deliberately developed its presence in numerous cities around Pakistan to serve various clientele. Their office is in Gulshan-e-Iqbal, Karachi, on the mezzanine floor of Topra Plaza, Main University Road, opposite Urdu Science College. Their office is in Islamabad's Roshan Centre on Punjab's Jinnah Avenue.
Star Marketing is based in Lahore at Office No. 106, Siddiq Trade Centre, Main Boulevard, on the first floor. Their office is in Peshawar at Deans Trade Centre, UG-7 & UG-8, across from the F.C. headquarters in Saddar. On the Mezzanine Floor of Chenone Tower on Abdal Road in Multan, you can find Star Marketing's office.
Projects of Star Marketing
These are the projects owned by Star Marketing:
Yasir Nishat Center
Al Haram City
Al- Faateh Agri Farms
Gulberg Islamabad
P.C. Hotel Multan
Lamar Tower
P.C. Hotel Mirpur
Mumtaz City, Islamabad
SevenQ Gulberg Lahore
Sky Marketing
The CEO of Sky Marketing, M Usman Alam, is a forward-thinking figure in the real estate sector. Alam has helped Sky Marketing establish a trustworthy and reputable name in the industry thanks to his significant experience and in-depth grasp of the market. He has demonstrated excellent leadership qualities as CEO, leading the business to tremendous development and success.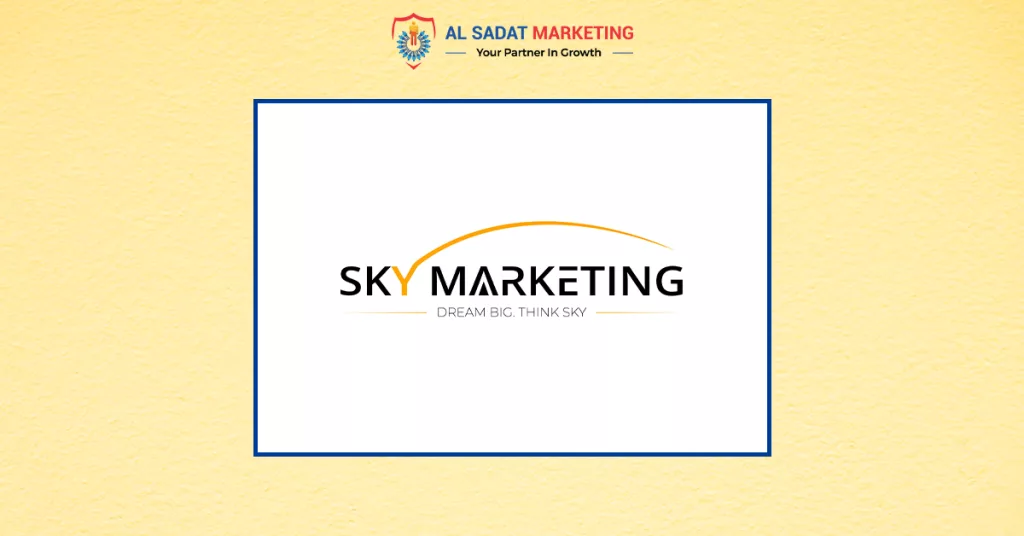 Alam's strategic ideas and creative thinking have been instrumental in elevating Sky Marketing to the top of the market and providing clients with unmatched services. Clients and colleagues alike respect and admire him for his passion for real estate and dedication to quality.
Location of Sky Marketing
The location of Sky Marketing is spread to many prime locations. The Head office of Sky Marketing is located in Blue Area Islamabad, known as Islamabad's business hub and most conveniently accessible. The other regional offices of Sky Marketing are also in Rawalpindi, Lahore, and Multan.
About Sky Marketing
Sky Marketing is a real estate agency in Islamabad that has worked for over 18 years. Their expert team has executed numerous notable projects excellently while helping various housing societies with marketing objectives. One of our strengths in reaching out to the most significant number of clients and customers is using the most contemporary marketing tactics, such as e-media and web-based mediums for mass communication. They are a top real estate company in real estate agencies in Pakistan.
Projects of Sky Marketing
These are the projects of Sky Marketing:
Marble Arch Enclave
Kingdom Valley
Bahria Town Karachi 2
DHA Islamabad
Deal and Deals (Pvt) Ltd
The owner of Deal and Deals (Pvt) Ltd is Daniyal Nisar. His efforts made this company rise and shine in the shortest of time. Daniyal Nisar is a well-known personality in the real estate sector. Nisar has made Deal & Deals a reputable and trusted name in the field thanks to his unwavering love for the market and in-depth business knowledge. He leads the business as its owner, bringing a depth of experience and expertise that has helped it succeed.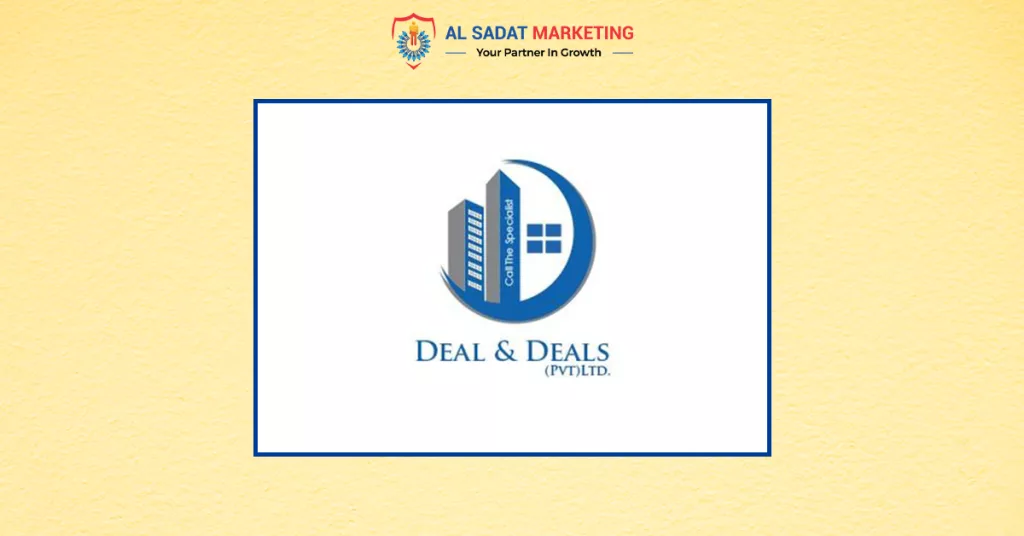 Location of Deal and Deals
The principal head office of Deals is located in Islamabad. There are different regional offices in Islamabad and different cities in Pakistan, like Rawalpindi, Lahore, and others. The principal head office of Deal and Deals is in Blue Area Islamabad.
About Deal and Deals (Pvt) Ltd
Deal & Deals is a real estate marketing company with more than 10 years of sales and marketing experience in Pakistan's real estate sector. By placing the needs of their clients first, they provide legitimate, profitable, cutting-edge, and future-burgeoning real estate investment options and property management consulting services.
Projects of Deal and Deals
These are the projects and others of Deal and Deals.
Capital Smart City
Taj Residencia
Nova City
Marble Arch Enclave
Kingdom Valley
New City Paradise
Blue World City
Bahria Town Karachi 2
DHA Islamabad
New Metro City
Sialkot Motorway City
Manahil Estate
The CEO of Manahil Estate, Yasir Butt, is a renowned figure in the real estate sector. Butt has led Manahil Estate to become one of Islamabad's top real estate firms with his exceptional knowledge and thorough understanding of the business. He has shown tremendous business sense as owner, ensuring the company's continued success and expansion. Under his leadership, the business has prospered and now provides clients with a comprehensive range of real estate services, including home sales, rentals, and investments.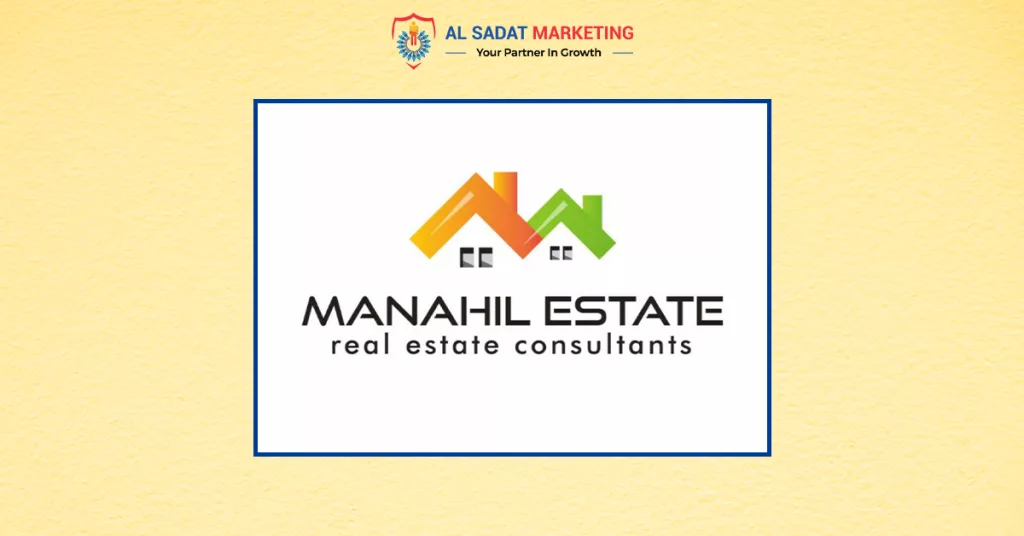 Location of Manahil Estate
Manahil Estate is conveniently situated in the thriving Spring North Commercial district of Bahria Town Phase 7, Rawalpindi, at Office # 202, Plaza # 177, above Faysal Bank. This prominent site is easily accessible and is a focal point for nearby real estate operations. Manahil Estate, located in one of Rawalpindi's most coveted residential and commercial complexes, Bahria Town, is ideally situated to serve the varied real estate needs of the area.
About Manahil Estate
Manahil Estate is a group of qualified real estate specialists who aim to offer various services for immovable assets, such as homes, plots, agricultural land, stores and shopping centers, factories, warehouses, and several other kinds of real estate. Our professionals are qualified and experienced enough to provide lucrative investment options across various cities in Pakistan, whether you reside there or outside.
Projects of Manahil Estate
Capital Smart City
Taj Residencia
Nova City
Marble Arch Enclave
Kingdom Valley
New City Paradise
Blue World City
Bahria Town Karachi 2
DHA Islamabad
New Metro City
Sialkot Motorway City
Conclusion
In conclusion, property dealers bridge the gap between buyers and sellers, offer market knowledge and expertise, facilitate transactions, and provide ongoing support in Pakistan's real estate industry. You must use their services to successfully negotiate the complexity of the real estate industry and complete profitable real estate deals.
FAQs
Q1. What is the procedure to book a plot through Al Sadat Marketing?
Ans. Visit Al Sadat Marketing Office with the following documentation to reserve your Plot.
2 passport-sized photographs
2 copies of your CNIC (Certificate of National Identification)
2 copies of the I.D Card of the next of your kin
NICOP for an international clientele
Q2. What are the names of the projects of Manahil Estate?
Ans. Projects of Manahil Estate
Capital Smart City
Taj Residencia
Nova City
Marble Arch Enclave
Kingdom Valley
New City Paradise
Blue World City
Bahria Town Karachi 2
DHA Islamabad
New Metro City
Q3. Which real estate company is best if you want to invest?
Ans. Al Sadat Marketing is the best company if you want to invest in Pakistan. They provide all facilities to their clients.
Q4. Is real estate profitable in Pakistan?
Ans. Yes, real estate is one of Pakistan's most lucrative investment ideas. Unlike other investments and businesses, investment in Pakistan's real estate sector is most beneficial.
You can also invest in other famous and most in demand housing societies, such as , Blue World City, Rudn Enclave, 7 Wonders City Peshawar, Taj Residencia, Kingdom Valley, New Metro City Gujar Khan, Forest Town Rawalpindi, University Town Rawalpindi, ICHS Town, Park View City Islamabad, Multi Gardens B17 Islamabad and Nova City Islamabad.
Al Sadat Marketing please contact 0331 1110005 or visit https://alsadatmarketing.com/
Few more real estate housing schemes which are trending now a days in Islamabad by including: Faisal Town Phase 2, Prism Town Gujar Khan, New City Paradise, Eighteen Islamabad, 7 Wonders City Islamabad, Capital Smart City, Silver City Islamabad, The Life Residencia, Faisal Town Islamabad, Islamabad Golf City, Islamabad Model Town and Marble Arch Enclave.
Al Sadat Marketing is an emerging Real Estate Agency headquartered in Islamabad, Pakistan. With over 10+ Years of experience, Al Sadat Marketing is providing its services and dealing all trending housing societies projects in different cities of Pakistan. Islamabad Projects, Rawalpindi Projects, Gujar Khan Projects, Burhan Projects, and Peshawar Projects etc.
Book Your Plot Now: +92 331 111 0005